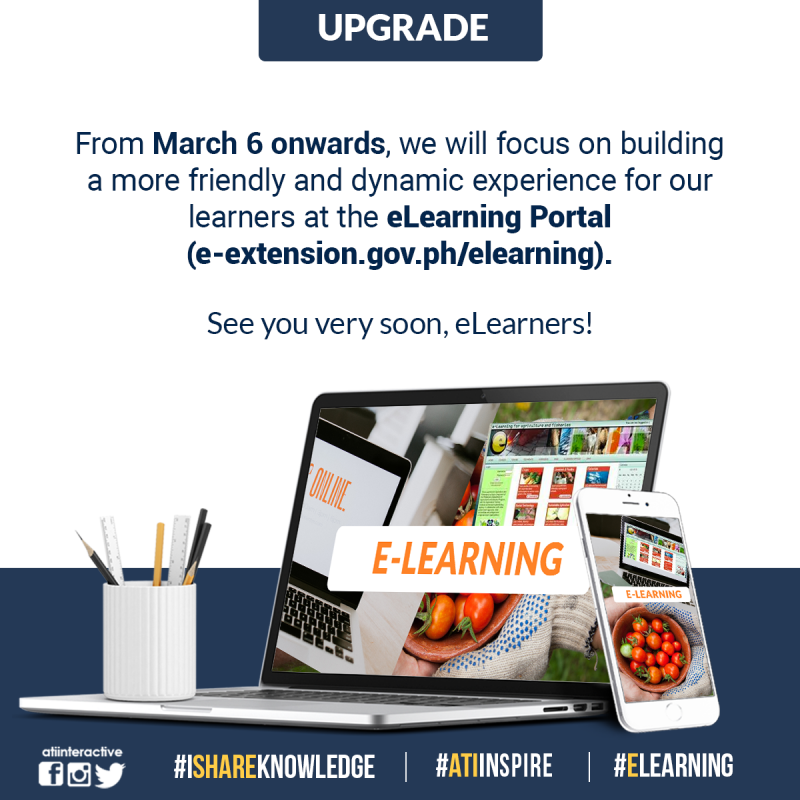 The e-learning portal, www.e-extension.gov.ph/elearning, will undergo a scheduled maintenance starting March 6, 2023. 
We are taking a short break to upgrade our systems and update our courses. This is so you – our dear eLearners – will have a better online learning experience in our portal.
During this downtime, you will not be able to access our courses. So we advise you to finish your current courses until March 3, 2023.
While waiting, you may visit the e-Extension Portal (www.e-extension.gov.ph) to access our various knowledge resources such as techno-based videos, recorded webinars, and other downloadable learning materials.  
We sincerely apologize for the inconvenience that this may cause. The e-Learning Portal will be back soon with a bigger, bolder, and better user experience for our farmers, extension workers, and other stakeholders!
#ATIiNspire #ishareknowledge #ATILEADS