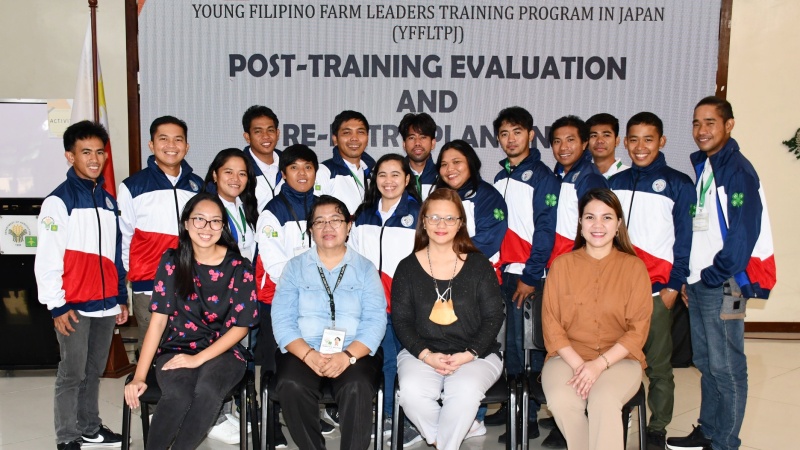 QUEZON CITY, Philippines—Fourteen (14) young Filipino farmers successfully completed their 11-month internship in Japan from November 23, 2021to October 20, 2022. They are the seventh batch of graduates under the Young Filipino Farm Leaders Training Program in Japan (YFFLTPJ) that is being managed by the Agricultural Training Institute (ATI), in collaboration with the Japan Agricultural Exchange Council (JAEC) and the Japan Ministry of Agriculture Forestry and Fisheries (MAFF).
Shortly after their return, the trainees underwent a post-training evaluation and re-entry planning. It as a two-day activity spearheaded by the ATI's Partnerships and Accreditation Division (PAD). During this, they shared their learnings, insights, reflections, and the highlights of their respective internship. The main output of this activity is the farm development plan and proposal of the trainees, which will undergo a screening process at the ATI Central Office. As such, four (4) interns will be given financial support amounting Php150,000 as capital or start-up funds for their proposed projects.
The young farmer-trainees who comprise this FY2021 YFFLTPJ batch are from Ilocos, Cagayan Valley, Central Luzon, CaLaBaRZon, Bicol, Western Visayas, Eastern Visayas, SOCCSKSARGEN, Caraga, and BARMM regions.