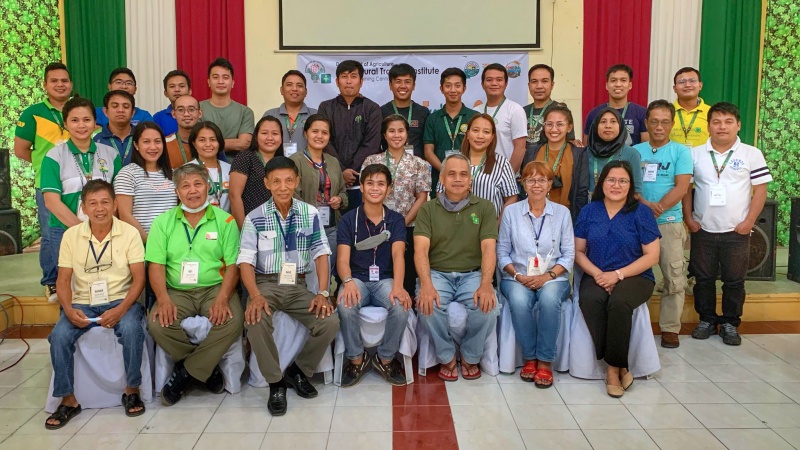 TANTANGAN, South Cotabato—With the intention of enhancing the knowledge, skills, attitudes, and practices of selected corn coordinators by instilling local/experiential, and science-based knowledge in corn production, the Agricultural Training Institute (ATI) started the Corn Specialist Training Course at its Regional Training Center in SoCCSKSarGen (ATI-RTC XII) on August 15, 2022. 
The training is being attended by 14 representatives from other ATI RTCs, eight (8) from the Department of Agriculture (DA) Regional Field Offices, two (2) from the Local Government Units, and a lone participant from the Bangsamoro Autonomous Region in Muslim Mindanao. ATI-RTC XII Training Center Superintendent II Abdul I. Daya-an welcomed the participants, and reiterated the need to work as one DA family in fulfilling the mission of the Department.
 
Meanwhile, ATI Director Rosana P. Mula, PhD. highlighted the essence of the activity in the capacity-building efforts for Filipino corn farmers.  She discussed the challenges faced by the corn industry, attributed to the vulnerability of the country's agricultural sector to the natural calamities, the adoption rates of corn technologies among farmers, and farmers' limited social and economic capital, especially those competencies related to the value chain approach. Given these challenges, Director Mula said that the Institute recognizes the need to address them, and harmonize action steps within the realms of its mandate.  In addition, she expressed that the Institute is fully committed in coming up with a Training and Extension Support Services Commodity Roadmap for the National Corn Program, to serve as a guide that involves strategic, and tailor-fitted interventions to secure lasting impacts in the corn sector.
The training course likewise aims to develop a core team of specialists in the implementation of other corn production training courses. As such, at the participants are expected to develop and implement a re-entry plan, and conduct a season-long training in their respective Regions, whose participants will also conduct Farmers Field School in their areas. 
The corn specialist training course will run until December 16, 2022.