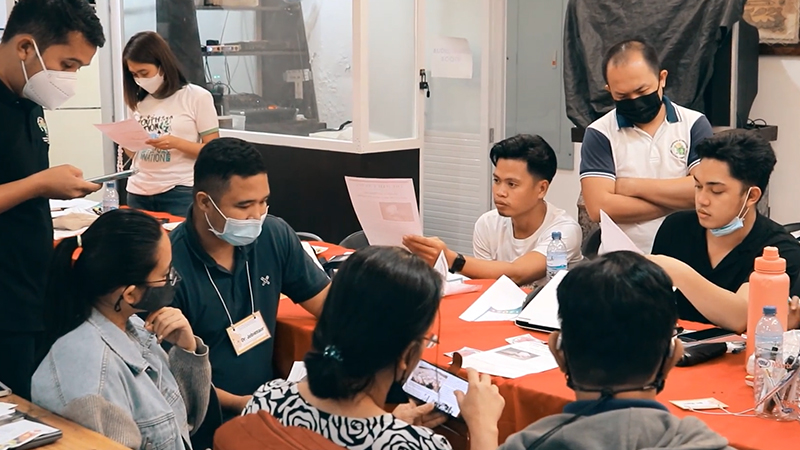 BINMALEY, Pangasinan – The Agricultural Training Institute (ATI) joined the "Risk Communication Strategies Workshop and ASF Strategic Planning Meeting" organized by the National African Swine Fever Prevention and Control Program (NASFPCP).
The activity served as avenue to increase and strengthen the implementers and stakeholders' awareness of their role in ASF preparedness and control measures.
In addition, it was initiated to equip the participants in risk and crisis communication, which include implementing strategies and exercises on handling actual situations of ASF outbreaks and issues.
Workshop exercises included a focus group discussion which determined best practices, challenges, and ways forward for the five major components of the NASFPCP, namely, engagement with local government units, surveillance, biosecurity, capability and awareness, and recovery and repopulation.
The ATI will continue to have a key role in the efforts to combat ASF in the country with its training programs for barangay biosecurity officers (BBOs) and agricultural extension workers (AEWs) under the Bantay ASF sa Barangay (BABay ASF) initiative. 
As of October 2022, the ATI has trained more than 10,300 BBOs across the country to strengthen quarantine and border controls in their communities.
The ATI's network of training centers has also been working with their regional counterpart in the Department of Agriculture in raising awareness and dissemination of campaign materials.
The Risk Communication Strategies Workshop and ASF Strategic Planning Meeting was conducted last December 5-7 in Binmaley, Pangasinan. ###