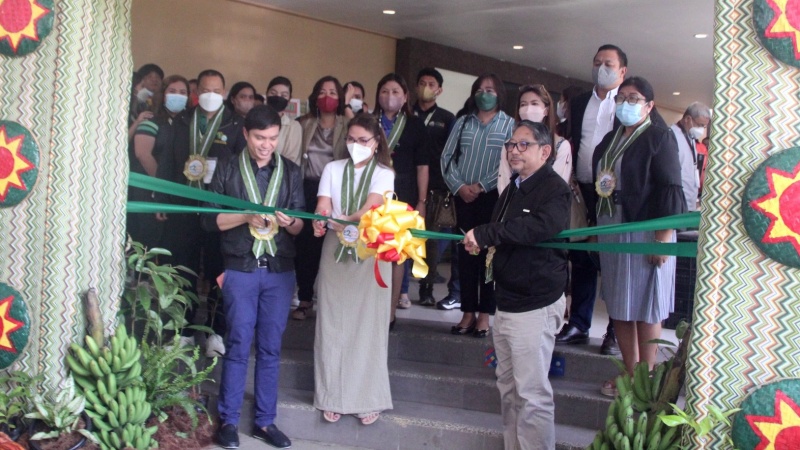 DAVAO CITY, Davao del Sur—With focus on community production, and processing projects that promote organized production and value chain systems towards increased productivity, the Mindanao cluster of the Farm and Fisheries Clustering and Consolidation (F2C2) Island-wide Summits was recently conducted at The Ritz Oases Garden Resort, spearheaded by the Agricultural Training Institute's Training Center (ATI RTC-XI), and the Department of Agriculture's Field Office (DA RFO-XI) in Davao Region.
The Opening Program was attended by the F2C2's National Director Shandy M. Hubilla, and Deputy Director Emerson S. Yago; ATI RTC-XI's OIC Training Center Superintendent II Olivia D. Gatus; and DA RFO-XI Executive Director Abel James I. Monteagudo; as well as other DA Officials, representatives of Farmer Cooperatives and Associations (FCAs), Local Government Units (LGUs), State Universities and Colleges (SUCs), and from the private sector. 
Chairperson of the Senate Committee on Agriculture and Food, Senator Cynthia A. Villar stressed the importance of clustering and consolidation to achieve the economies of scale in her pre-recorded video message. According to Senator Villar, small farms lack the capacity to access big markets, thus the opportunity for bigger market or profit. She also said that it is important to consolidate smallholder farmers into cooperatives, working together to help each other gain access to credits and programs, gain bargaining power, share equipment and services, save time and money, and access to trainings.
The summit was highlighted with plenary sessions on: Access and Availability of Agricultural Credit and Insurance for Farmers to Increase Productivity and Profitability by Ms. Phobe Ann. S. Manila; Cooperative Building by Mr. Ramonito Secreto; Role of Women in Agriculture by   Ms. Gerlie T. Vedra; Digital Marketing in Agriculture by Ms. Leslie May D. Canilao; Improving Value Chains in the Context of Clustering and Consolidation by Ms. Ma. Laize R. Cruzat; and Best Practices/Success Stories in Clustering and Consolidation from FCA participants.
The participants also visited two Farmer Cooperatives who benefitted from clustering and the F2C2 Program. In this site visits, they learned about the different strategies and best practices on cacao processing, and rice processing, government loans and grants available for cooperatives, and importance of processing or value-adding, among others.
Mr. Wendell Amoronio, Chairman of the Sta. Catalina Multi-Purpose Cooperative, shared that through the activity, he met a lot of potential business partners in cacao, corn, and rice. He also expressed his hope that the F2C2 will serve as a competition to traders because it empowers the smallholder farmers and give them the power to dictate their asking price instead of traders dictating them how to price their goods.
The series of island-wide summits being conducted nationwide is aligned with the overarching theme "F2C2: A Strategy for a Sustained Rural Development." It was started by the Luzon A, and B cluster summits conducted last June 14-16, and 21-23, 2022, respectively. Meanwhile, the Mindanao cluster summit was held on August 16-18, 2021. The last of the series, which is the Visayas cluster, is scheduled on September 6-8, 2022 at ATI's Training Center in Banga, Aklan.