DILIMAN, Quezon City – The Department of Agriculture (DA) and the Agricultural Training Institute (ATI) partnered with GIZ through the Abaca Sustainable Initiative (ASI+) for further dissemination of knowledge products on abaca farming in the country.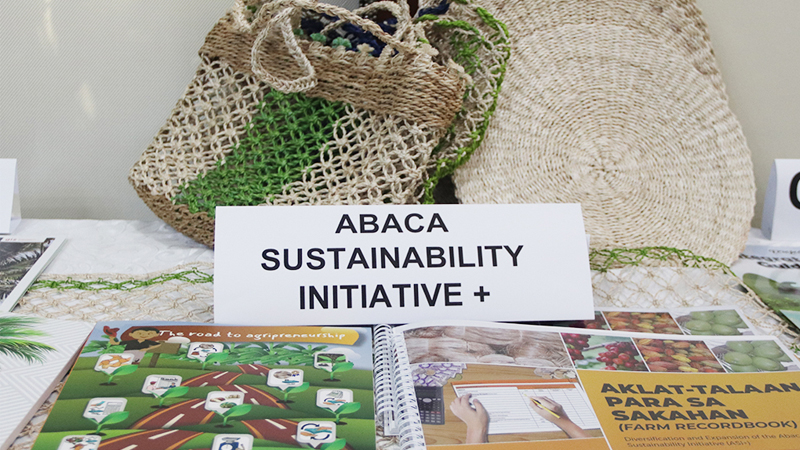 A ceremonial turnover of the said information materials, which will be used in support to DA and ATI's efforts to boost productivity and profitability of abaca farmers, was held during the culmination event of the ASI+ project.
The activity gathered all private and public project implementers including the DA, Philippine Fiber Industry Development Authority (PhilFIDA), GIZ, Newtech Pulp, Incorporated (NPI), Glattfelter Gernsbach, and DeveloPPP to discuss the results of the four-year project on improving abaca farming in Philippines.
It has also become an avenue to share lessons highlighting the development partnerships between public and private sectors.
DA Undersecretary for Operations and Chair of the OneDA-GIZ National Steering Committee Ariel Cayanan assured the partners that the materials "will improve the quality of work of the agricultural extension workers (AEWs), agricultural technologists, farm leaders as well as the overall extension services delivery" for abaca farmers.
"We should stive for the vital use of this knowledge products and mainstream them in the efforts to serve the farmers," he said as part of the turnover.
Cayanan extended the Department's gratitude to the project partners for their support to the Filipino AEWs and abaca farmers.
In turn, key officials from the international organizations expressed their appreciation for the sustainability of the ASI+ project.
DeveloPPP Project Manager Valeska Gruenhage thanked everyone for their commitment in the project and pointed out the core of working for development.
"This is the idea of development projects – to join forces among public and private [sectors] to see what we can do together and make things better," she remarked.
Likewise, GIZ Coordinator for Development Projects in Agri Cornelia Skokov expressed,
"Mainstreaming the results of the project into the partnership landscape is the best [thing] that can happen after the project."
Other speakers present were Senior Director Operations and Managing Director Stefan Neichel of Glattfelter Gernsbach and NPI General Manager Petra Bursian.
The knowledge products developed by GIZ are anchored on building capacities, farm business approach, and Good Agricultural Practices on abaca value chain.
This activity was held last March 29 at the ATI-Rural Development Education Center in Quezon City.