Simultaneous with this year's Filipino Food Month, the Department of Agriculture (DA), along with its attached agencies and bureaus, celebrate the High Value Crops Week today until April 13, stressing the vital role of diversification for recovery and sustainability of the Philippine agriculture.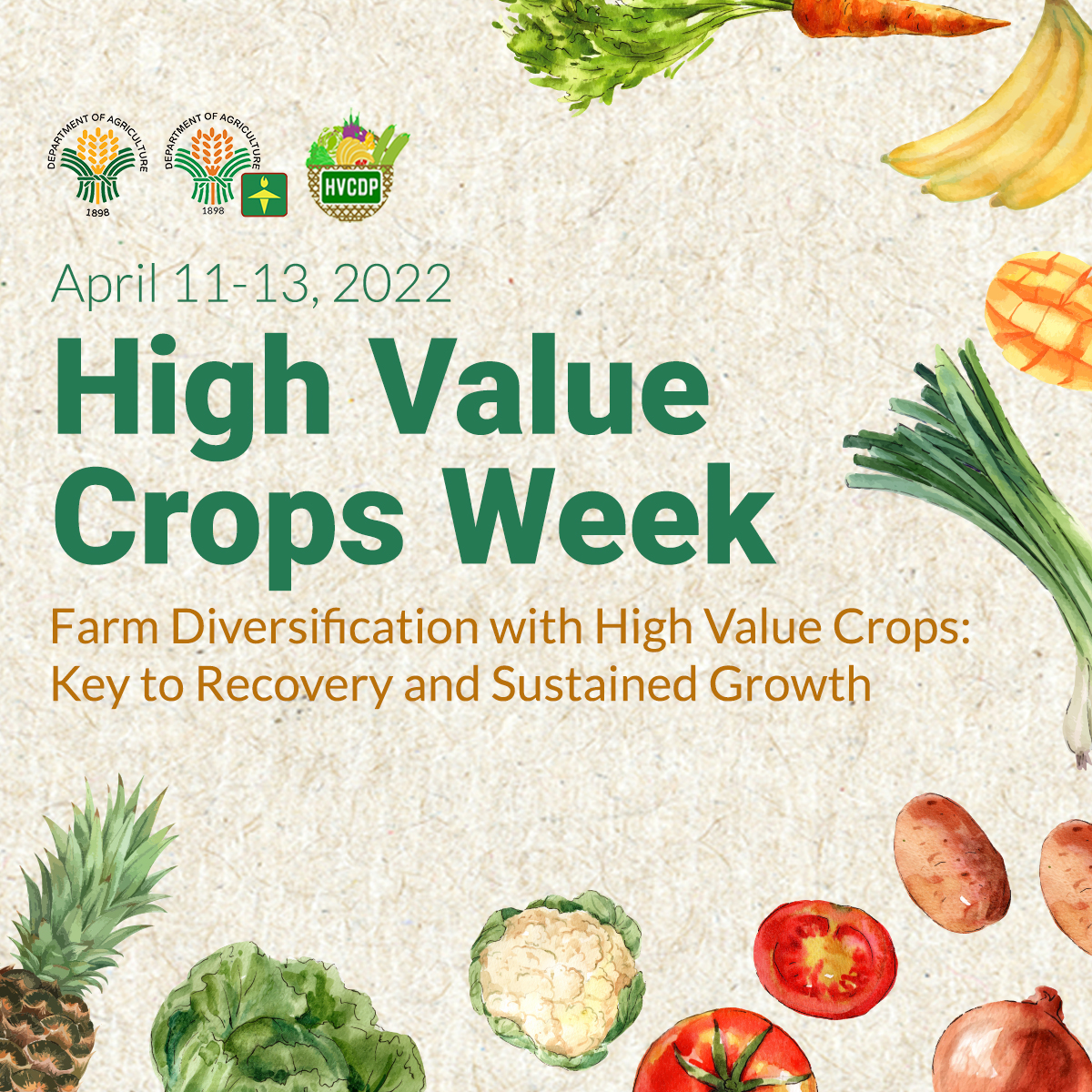 This is also made to commemorate the 26th anniversary of the implementation of Republic Act No. 7900 or the "High Value Crops Development Act of 1995".
Supported by the Agricultural Training Institute (ATI), various webinars on diversified farming for high value crops are lined up by the Office of Undersecretary for High Value Crops and Rural Credit, Evelyn Laviña.
Topics include intercropping with cacao, coffee, sweet potato, and banana; as well as planting garlic, onion, and legumes after rice, among others. The utilization of rice straws for mushroom production and the Coconut Farmers and Industry Development Plan will also be discussed online.
These webinars will be available via the official Facebook pages of DA, Usec. Evelyn G. Laviña, and ATI from 9AM – 3PM.