QUEZON CITY, Philippines—The Agricultural Training Institute (ATI), in partnership with the Bureau of Agricultural and Fisheries Standards (BAFS), successfully conducted the Specialist Training Course on Participatory Guarantee System (PGS) last March 14-18 via Zoom, and March 21-25 at Villa Amor Hotel, Koronadal City, South Cotabato.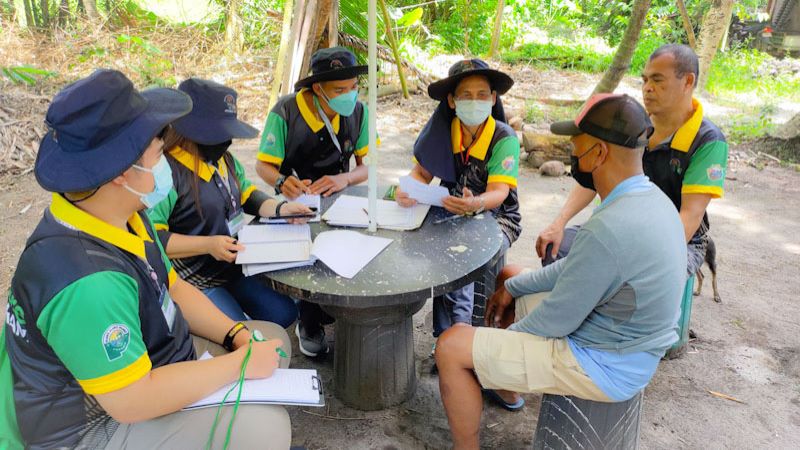 The 10-day blended training aimed to provide the specialist trainers with pertinent information regarding the implementation of PGS. It was participated by representatives from various ATI Regional Training Centers (ATI-RTCs), DA Regional Field Offices (DA-RFOs), and PGS Pilipinas Members. The Institute was able to produce 89 new PGS Specialist Trainers which are expected to actively participate in the implementation of PGS all over the country.
PGS is a locally-focused quality assurance system, developed and practiced by people who are actually engaged in organic agriculture. It is built on a foundation of trust, social network, and knowledge exchange. It is used to certify producers and farmers as actual and active practitioners of organic agriculture.
"The introduction of PGS gives the organic farmers an alternative way to certify and guarantee their products which is more beneficial to their cost, without the high cost associated with the acquisition of a 3rd party certification; this PGS certification will cost only 600 to 2000 annually," shared Senator Cynthia A. Villar, the Senate Committee chair on Agriculture and Food, during the training's opening program. She also expressed her trust for the continued promotion of PGS, and that it will help the small-scale farmers increase their understanding of organic agriculture, and provide healthy and nutritious food to the rest of the buying public.
ATI, in close coordination with BAFS, serves as the lead implementer of the necessary training programs on organic agriculture standards and processes, ATI Director Rosana P. Mula expressed, "We hope that through this training, we will be able to help our small farmers on their application for PGS certification and accreditation."
Hence, the said face-to-face session of the training was highlighted by the conduct mock inspection of five identified PGS organic agriculture practitioners of the municipality of Santo Niño in South Cotabato. Through this hands-on activity, the specialists were able to provide recommendations regarding the compliances and non-compliances of their farming practices based on the Philippine National Standards on Organic Agriculture. These recommendations shall be used in preparation for their application for organic certification and accreditation.