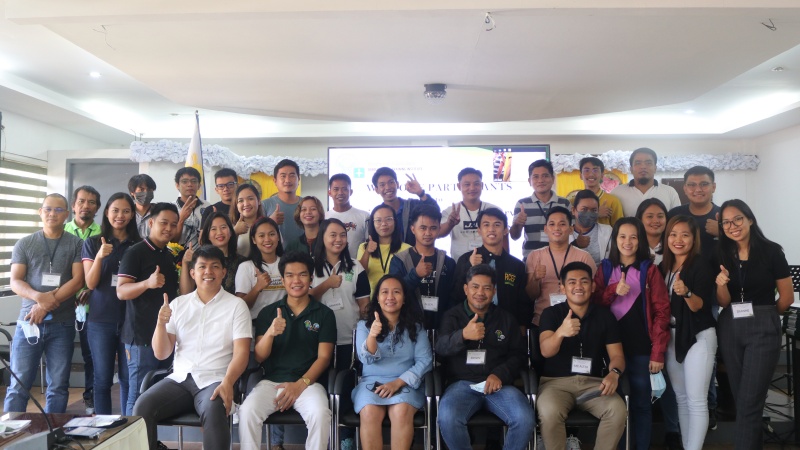 SAN MATEO, Isabela—The Agricultural Training Institute (ATI), in partnership with the Bureau of Soils and Water Management (BSWM) and the Department of Public Works and Highways (DPWH), successfully conducted the Training on Construction Supervision and Management of Small-scale Irrigation Projects (SSIPs) last June 13-18, 2022 at ATI's Training Center in Region II (ATI RTC-2).
The six-day comprehensive training aimed to enhance the technical capability of agriculture extension workers (AEWs), and agricultural and biosystems engineers (ABEs) from the local government units (LGUs). A total of 30 participants from regions CAR, I, II, III, IVA, IVB, and V attended the training. 
At present, the BSWM has established 20,507 units of SSIPs which covers a total service area of 168,320 hectares across the country. Hence, these facilities need to be supervised and monitored.
One of the highlights of the training was the conduct of a practicum on Field Density Test, and Compaction Test for quality control at the DPWH.  The participants were able to determine the level of compaction in the soil needed for the embankments in constructing Small Water Impounding Projects (SWIP) and other SSIP projects. The participants also visited the construction of SWIP at Quezon, Isabela to learn the application and identification of various supervision techniques for SSIP projects.
ATI Director Rosana P. Mula expressed in her message delivered by Nemielynn P. Pangilinan of ATI's Partnerships and Accreditation Division, "With this six-day training, it is undeniable that the participants gained A-level technical know-how and practical competencies on construction supervision and quality control. On the other hand, it is of high hopes that this opportunity will also translate into impactful and commendable actions for the benefit of our local farming systems, towards a food secure and resilient Philippines with empowered and prosperous farmers and fisherfolk."
Meanwhile, BSWM Director Pablo S. Montalla emphasized that the conduct of this specialized training for ABEs is in line with the devolution of functions, services, and facilities of the Department of Agriculture (DA) to the LGUs, relative to the implementation of the Mandanas Ruling. "To our participants, I really encourage you to put all the learnings into heart and make sure to practice them at your workplace. You are also encouraged to share your learnings with others so that they may to gain knowledge particularly in this important field. I am confident that after this training your technical capability and knowledge on the construction, supervision and quality control for SSIPs will be enhanced," he added.
Engr. Restituto E. Samatra of the Regional Agricultural Engineering Division, DA Regional Field Office II, and ATI RTC-2 Director Imelda Guillermo also graced the activity. As such, Director Guillermo concluded that the participants have new role as AEWs in their respective provinces, municipalities and cities towards advance construction supervision and quality control.