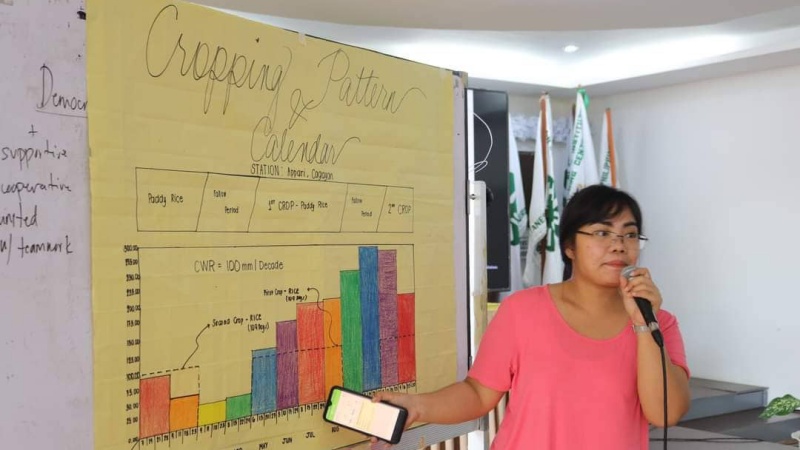 SAN MATEO, Isabela—Recognizing the need to continuously capacitate agricultural extension workers (AEWs) and farmer-leaders (FLs), the Agricultural Training Institute (ATI) concluded this year's series of "Training of Trainers (TOT) on Basic Leadership and Technical Skills for Small Water Irrigation System Association (SWISA) and AEWs" last October 10-14, 2022 at ATI's Training Center in Cagayan Valley. 
This batch was attended by 24 participants comprised of SWISA Officers, AEWs, Municipal Agriculturists, and technical staff from the ATI and Bureau of Soils and Water Management (BSWM) of Cordillera Autonomous Region (CAR), Regions II and III.
The training aimed to capacitate the AEWs and SWISA Officers to become trainers and facilitators of extension services who will further educate farmer-members within their respective area.
Ms. Imelda A. Guillermo, Center Director of ATI RTC II, emphasized that the trainers who will complete the training will serve as lead extension service providers in their respective areas. This is to ensure the cohesion among farmer-beneficiaries and sustained operation and maintenance of the irrigation system. Moreover, she also expressed that the trainers are expected to take part in the dissemination of knowledge related to the topics discussed.
This undertaking is a collaborative effort between the ATI and BSWM. More similar trainings are slated in the FY2023 to empower more agriculture and fisheries stakeholders in the country.